Agent Brand
You the current location > Agent Brand > NTN
NTN Bearing
Agent brands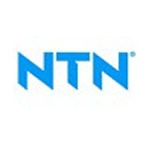 NTN - representatives of high-tech products

NTN is a comprehensive manufacturer of precision machinery, the company was founded in Japan in 1918, is headquartered in West Osaka . It has 11 Japanese domestic factories, 25 operating stores and the three Institutes; It has 20 wholly foreign owned factories, two research institutes and 48 operating stores abroad. NTN production, sales, technical efforts of all departments develop and deepen their own fields of expertise, but also combine mutual organically. The current chairman is Suzuki.

The world's fifth largest NTN Bearing Corporation of Japan to the world NTN-integrated manufacturer of precision machineryiNTN Precision Machining Technology and its unique proprietary technology in the development of long-term bearing on the basis of accumulated developed, and now widely used in all areas of production for the use of precision machinery. This is continually creating new value NTN development of the new logo.

How to minimize friction coefficient and improve energy efficiency? NTN Bearing technology to the world's only nanometer size units - nano-level precision. This past purely expect precision, has already begun to use satellites in orbit, aviation, railway and automotive, papermaking equipment, office equipment and industrial machinery, and food sectors in various fields.

NTN Bearing the various products, the unit is 0.01 micron high-precision processing and detection technology production out of requests from both low-cost high-performance requirements while ordinary household appliances, until the harsh demands in the work environment can play its normal function of a space rocket bearings, NTN Bearing more businesses, various uses lay the foundation for the development of machinery.
Relevant NTN Bearings