linear bearing
You the current location > PRODUCTS > linear bearing
linear bearing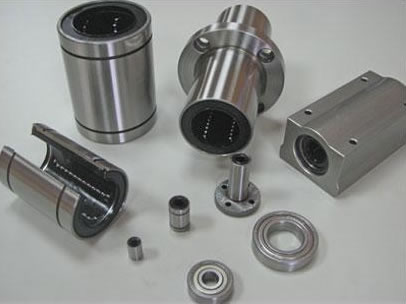 NSK linear guides (also caled linear bearings or guide rails) are designed for superior linear motion. NSK has designed different series of linear
bearings
to meet the diverse needs of the various industries we serve. For more specific applications, NSK offers special coatings, lubricants, accuracies and custom designs. Maintenance-free operation with K1" Lubrication Units are available on most NSK linear bearings.
Linear bearing
rings and seals are essential in giving your linear bearing the best performance, and at Reid Supply Company we can offer a selection that covers all of the regular bearing sizes. We supply both external and internal retaining rings plus seals for closed or open bearings, and all of our rings and seals are made to the highest quality standards.
Linear ball bearings are special ball bearings with several recirculating ball tracks. These bearings ensure that a machine element can move in a straight line along a shaft with little friction. Schaeffler Group Industrial offers linear ball bearings in compact, light and machined ranges.
Various linear ball bearings of the light range do not have an outer ring but several raceway plates on the outside diameter of the bearing on which the balls in the linear bearing roll. The mating track for all linear ball bearings is an INA shaft made from precision machined steel.
INA linear ball
bearings
allow friction-free and smooth linear movement. Possible misalignments in the adjacent construction of up to +/- 40 angular minutes can be compensated.
Characteristics and uses of linear bearings:Linear ball bearing for rolling contact with the shaft axis for the orbit in the axial direction can do unlimited linear motion high precision bearings. The bearing outer barrel is equipped with a cage, ball, side, constructed by the cage guide the ball extremely sleek cycle. With small frictional resista
Total 1 Record,1/1 Page,Page Show 20 Record 7 No.[1] Page 8