Bearingproducts
You the current location > Bearingproducts > Split bearings
Split spherical roller bearings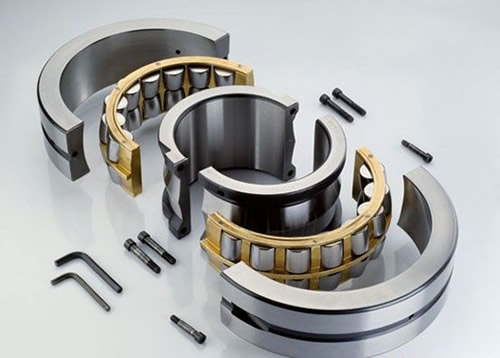 SBI Split spherical roller bearings are small in size and compact in structure. They can be installed directly without disassembling the circular shafts and other component parts used in conjunction with original bearings, which will save installation time and reduce cost.
SBI Split spherical roller bearings apply to all industrial sectors , SBI Split spherical roller bearings are quite suitable for applications where there is limited space or where it is difficult to disassemble bearings. They are applicable to converter supporting, continuous casting roller supporting, large-scale conveying equipment, feed carriers, cranes, and paper making machines, etc.
Luoyang SBI Special Bearing Company is a professional split spherical roller bearing manufacturer in China. We can provide not only split spherical roller bearings, but also taper roller bearings, deep groove ball bearings, angular contact ball bearings, thrust bearings, etc. Due to their high quality and low price, these bearings sell well in America, Canada, Mexico, Argentina, Brazil and more.
We have obtained ISO9001:2000 certification, so you can feel secure in using our roller bearings, split cylindrical roller bearings, and cylindrical roller thrust bearings, etc.
We look forward to cooperating with you.
RELEVANT Split bearings